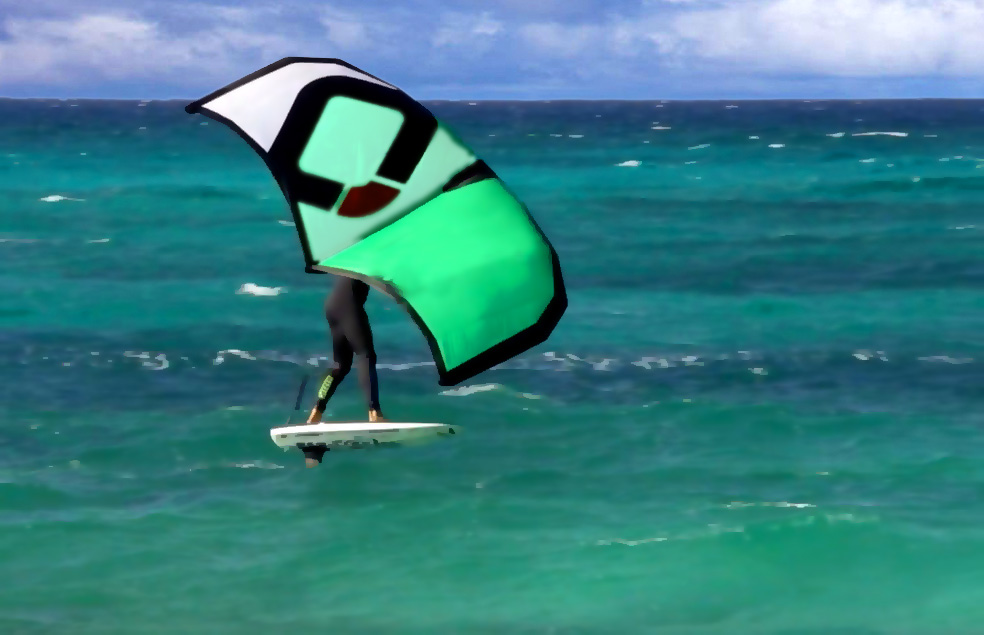 The fastest growing sport in the surf, windsurf and kiting world at the moment is Surf and Wing foiling.
Using a hydrofoil to carry you across the ocean is super efficient method that many say is just like flying. Just you, the board and wing give lots of flexibility to try new things. Let the wind take you out back, turn around and surf a wave back in with the wing parked behind you.
The silence of cutting through the water on a hydrofoil and smoothness of flying over all the chop is amazing. Once on the foil its surprising how little wind you will need to keep you moving.
The hydrofoil can used in with kiting, surfing and now with a hand held wing.
Using a the wing gives greater flexibility and ease of use.
The energy from the wind, waves or even pumping the board can give the longest smoothest rides you have ever had.
Lanzarote is a good place to learn Wing Foiling. There are many different locations perfect for beginners to get to grips with this exciting new sport.
We are now offering lessons in hydrofoil kiting, surfing and wing foiling.
All the kit and instructor are provided. All you need to do is turn up and have fun.
Experience this fantastic new addition to ocean sport
Locations to learn Wing Foiling
Depending on the wind and weather conditions we can find a place to learn foiling almost everyday. Famara beach is great but if not suitable then there is Playa Honda, Arrieta, La Santa and many other locations. You experienced instructor will know the best place on any given day.
Your instructor will verse you in all the skills needed to get up and foiling. Firstly you will learn how to set up the kit. Pump up your wing, assemble and mount the foil. Then how to carry all this to the water without damaging the kite.
Getting up and going – To start you will need to get the kite in position down wind of the board. The climb on the board in a kneeling position. Get the kite in the correct position to start you moving across the wind. The board becomes more stable and you can stand up. As the wind increases your speed pump the board and kite and come up on foil. Foot position is very important to become stable on the foil, small weight corrections will keep you balanced and away you go.
Just contact us for full details, email lanzarotecontact@gmail.com